Harrow Minibus Hire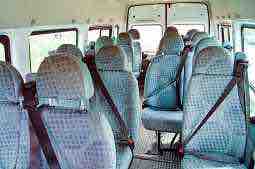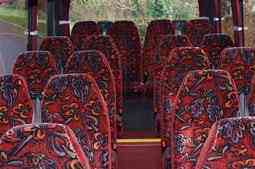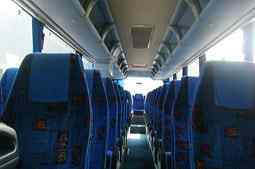 Harrow – HOME 
If you are in search of group transportation options in and around Harrow, your search ends here. We are the number one providers of Harrow minibus hire, and the recipient of many awards. We have a large base of regular clients, and is the operator of choice, for resident groups, tour groups, and corporate groups.  
 
A minibus hire in Harrow is your best choice to move around town, not just to visit the attractions, but also for any other purpose. Our Harrow minibus hire service is always in high demand, for a variety of purposes. Schools, colleges, and other institutions avail our vehicles for day trips and excursions. Groups of friends and colleagues avail our minibus hire services to visit race courses and golf courses, for nites out trips, to attend concerts, and more. Event organisers avail our coaches to transfer their staff and performing artists, corporate groups and businesses are our regular patrons for airport transfers, for offering transportation for their staff, for conference and trade fair transfers, and other purposes. Our Harrow coach hire services are also in high demand for private functions such as weddings, stag do and hen do nites, funerals, birthday parties, and more. 
 
We are the preferred choice for Harrow minibus hire owing to several reasons. 
 
We offer a choice of high end vehicles, such as Ford Transit, Mercedes 16 seater, Volvos, and Iveco coaches. These vehicles offer superior comfort, compared to other lesser quality vehicles and models. For instance, all these vehicles have stylish exteriors, making it a good choice for corporate groups, who also have to consider their brand image, besides convenience and practicality. The comforts offered inside the coaches are unsurpassed in any case, with wide seats, ample personal space, head rests, overhead riding, individual seat belts, GPS, facility of Bluetooth connectivity, air conditioning, modern audio and video systems, and more, the norm in most of our coaches.  
 
We make it a point to service our fleet as per the manufacturer's schedule, and take prompt repairs, so that all vehicles remain in prime running condition, always. 
 
We offer the best service in town. Our services are extremely flexible, and our customer support team goes all out to accommodate your special requests. In fact, with our minibus hire in Harrow, you get a comprehensive end-to-end service, with assistance in scheduling the trip, making follow up, coordinating pick up points, and more. The drivers who come with the coaches have several years of experience in driving similar vehicles, have undergone training in all aspects of driving, and are locals, who know the best routes to take. We go all-out in serving you, and taking care of your needs. For instance, when you avail our minibus hire for airport transfers, we make it a point to track your flight in real-time, issue timely reminders to you, make pre-departure check on your vehicle to ensure the trip goes on without glitches, and then, plot the best routes to ensure you do not miss your flight. Our drivers and support team make it their personal mission to ensure you have the best possible experience inside our coaches. Our service has been especially recommended by our delighted clients, who always leaving glowing testimonials in our praise. 
 
You don't have to be put off, thinking all these high end vehicles and superior service, would cost the moon. Our prices are amazingly low, in fact, much lesser than what our competition charges for inferior services. Our low costs are a result of our low overheads, owing to highly productive workforce, and lean, efficient systems. 
Harrow, a large suburban town in North London, lies 10.5 miles northwest of Charing Cross. The town is one of the 11 Metropolitan centres identified in the London Plan. 
 
Today, Harrow is basically a residential area, with a strong retail base. The two centre has several shopping centre and full pedestrianised roads, with several cafes.  
Harrow-on-the-Hill is a major conservation area, with several buildings resonating Gregorian architectural features.  
 
The Harrow Museum and Heritage Centre is situated in the grounds of Headstone Manor, which dates back to the 8th Century. The museum itself is housed in four historic buildings, and has a large collection of permanent and temporary exhibits and displays, which sheds rich light on the rich history of the local area. The museum conducts regular talks, and also live music events. 
 
The London Motorcycle Museum at Greenford, Bushey Museum and Art Gallery at Hertfordshire, Royal Air Force Museum, at Hendon, and Watford Museum at Hertfordshire, are all within five miles of Harrow. 
 
Playgolf Northwick Park at Harrow is one of London's major golf course, and has been voted as number one 9-hole golf course in the UK in 2009.  
 
Among contemporary religious institutions, the Harrow Central Mosque and Wilelsdon Jewish cemetery are popular landmarks.  
 
The two main routes from Harrow to the city of London are the A40 and the combination of M4 and A4. Harrow is well connected by the London tube. The nearest airport is Heathrow, around 9 miles away. We operate around the clock, and take you to anywhere in Harrow or surrounding places. The Harrow area is covered by HA postcodes, and our fleet is ever ready to pick you up from these places, as soon as you make a booking. 
 
Fill up the easy online form at http://minibushireinHarrow.co.uk/, or contact our customer care, to make a booking now. 
 
 
WHY CHOOSE US
Coach Tracker
Flights monitor at all airports
Manage your booking
Printer friendly tickets
G.P.S System
Specialised GPS system Pick you up on time
Timetables
Excellent time keeping
Avoid train delays
Switch to coach to avoid rail disruption
Save money
Save money on all coach sizes
Travelling with us
Voted number 1 for customer service
Luggage capacity
All vehicles have luggage capacity depending on the number of people
---
Online Exclusives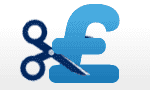 Lowest Rates Guaranteed save money on all sizes coaches.
Creditcards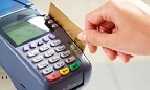 All Credit Cards Accepted
( charges may apply )
Business Accounts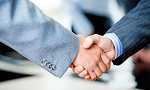 Business Accounts and Contract Work welcome.
Travel to Europe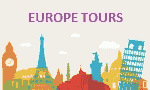 Travel to Europe- All inclusive
24 hours service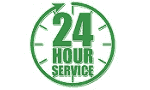 24 hour service 7 days a week.
Airport transfers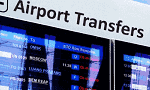 Airport transfers Free parking included at all airports.